My Dad
This article was published in The Mena Star
on Thursday, October 8, 1987



For their accomplishments in Burma the Marauders were awarded the "DISTINGUISHED
UNIT CITATION" in July, 1944. However in 1966 this award was redesignated as the
"PRESIDENTIAL UNIT CITATION" which is awarded by the President in the name of
Congress. The Marauders also have the extremely rare distinction of having every member
of the unit receive the "BRONZE STAR".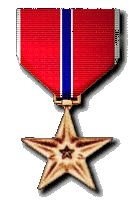 Barely two years after that reunion, he would be dead. Many times during his twenty-one year stint in the U.S. Army his life would be in danger as he struggled against the odds to serve his country, but no battle did he fight harder than his own in his personal war against liver cancer, which ultimately took his life in November of 1989.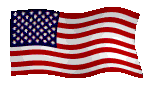 ---
I had planned to begin a series of articles on my Dad since back last winter, but became involved in other projects and never carried it out. I have now committed to obtain his service records and try to piece together all those years. Since I was only four years old when he retired as a Master Sergeant, I have few independent recollections. However, as a result of spending a great deal of time with him as I grew up, I couldn't help but absorb quite a few "war stories".
~Marilyn
More Army Photos:
My Dad, The Soldier
Home